28/01/2020
MEDIA RELEASE
Gordon Legal acknowledges the work done by the National Dust Disease Taskforce (the
Taskforce) in the release of their interim advice to the Minister for Health Hon. Greg Hunt, MP – but emphasises that more must be done to effectively identify and manage the causes behind the re-emergence of silicosis among workers.
"We are glad that this issue is being thoroughly researched and addressed by a qualified body which has identified many of the problems in the industry. That said, the recommendations included in the report are quite preliminary" says Gordon Legal Principal Lawyer Victoria Keays.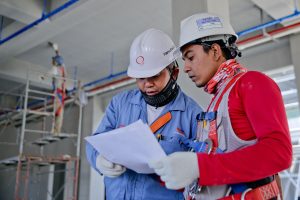 In the report delivered to Australian Minister for Health Chief Medical Officer Professor Brendan Murphy issued five early recommendations, including:
Developing and implementing a prevention strategy, along with an education and communication campaign.
Developing a national approach to understand the extent of occupational dust diseases in Australia.
Developing a better understanding of silicosis with the aim of improving prevention and treatment options.
Developing national guidance on an approach to actively search for people at risk from respirable crystalline silica dust exposure at the workplace.
Develop a strategic national approach to improve Australia's detection of and response to future emerging occupational diseases of significance.
Gordon Legal is urging the Taskforce for a detailed and tangible approach to be delivered as soon as possible in which they consider banning the importation of engineered stone products and commit to collaborating with state and territory governments to strengthen enforcement measures.
"Any Australian worker dying as a result of their work is a tragedy. And that is the sad reality facing many stonemasons with silicosis. We need strong, decisive action to prevent further unnecessary deaths and illness" says Victoria Keays.
Gordon Legal also emphasises the need to support and advocate for those suffering from silicosis. "For those already affected, we need to ensure that their journey through the compensation process is smooth. We need to remove roadblocks to allow timely and just access to compensation and support."
Silicosis occurs when tiny silica particles are inhaled and become trapped in the lungs. This results in inflammation and scarring inside the lungs.
"Silicosis is often referred to as the oldest occupational disease, but a new generation of tradies are falling victim to this deadly dust," says Victoria Keays.
"Young stonemasons who are working with reconstituted stone products, often utilised for kitchen and bathroom benches, are particularly affected by this re-emerging condition as the materials they are working with become more popular as an affordable alternative to granite and marble."
Gordon Legal urges anyone who has been working with silica or believes they are otherwise affected by silicosis to contact one of Gordon Legal's experienced lawyers on 1800 21 22 23.
– ENDS –
For further information, media interviews or images, please contact:
Finn Houlihan
0410 730 019
No win, no fee
Help when you need it most without the added stress of upfront legal fees engaging a
no win, no fee lawyer. When you need legal help, understandably, the first thing people often think is 'can I afford it? To address this, our Senior Partner, Peter Gordon and Partner, Paul Henderson pioneered the 'no win, no fee' system to create greater access to the legal system.
We are here to help
When you're ready, give us a call or click on the button below to send us a message. It will go straight to a caring and committed member of our team who will contact you within 24 hours.