16/05/2018
The decision by the Director of Public Prosecutions to withdraw blackmail charges against CFMEU officials, John Setka and Shaun Reardon is a win for workers and for safe work sites, the right to organise and unionise.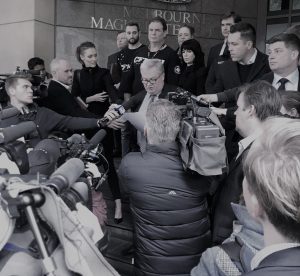 No win, no fee
Help when you need it most without the added stress of upfront legal fees engaging a
no win, no fee lawyer. When you need legal help, understandably, the first thing people often think is 'can I afford it? To address this, our Senior Partner, Peter Gordon and Partner, Paul Henderson pioneered the 'no win, no fee' system to create greater access to the legal system.
We are here to help
When you're ready, give us a call or click on the button below to send us a message. It will go straight to a caring and committed member of our team who will contact you within 24 hours.