Home News TAC claims advice from a car accident lawyer, and the implications of not following COVID-19 restrictions
TAC claims advice from a car accident lawyer, and the implications of not following COVID-19 restrictions
TAC claims advice from a car accident lawyer, and the implications of not following COVID-19 restrictions
29/04/2020
By Anastasia Eleftheriou, Principal Lawyer and Accredited Specialist, Personal Injury Law
During COVID-19, TAC claims continue to be processed. There are certain factors that will work against your eligibility though – if you are not observing social distancing rules or drink driving, you may be jeopardising your case, and you may not be eligible for income support or lump sum payments through TAC and insurance claims.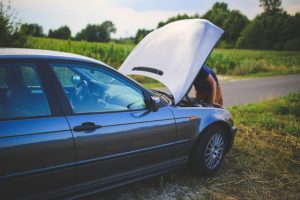 What to do after a car accident
Seek medical treatment if you can by attending a hospital or contacting your doctor for a Telehealth appointment.
For more information on new telehealth guidelines see here
Report the accident to the police or public transport operator.
Take down the details of the other driver.
Take down details of any witnesses to your car or road accident/injury.
Take photographs of the damage to all vehicles involved in the accident.
If you can, take photos of your location, the resting position of all vehicles involved in the accident and your surrounds.
Contact the TAC to lodge a claim for any injuries you have sustained in the accident.
Make a free appointment with one of our TAC lawyers so you get expert advice on what your entitlements are.
How to get compensation from a car accident
If you were taken to hospital for an injury following a transport accident, the hospital may have completed and lodged a claim on your behalf. If you signed a claim form, then you can expect that your TAC claim has been lodged and submitted by the hospital.
If you were not taken to hospital or did not fill out a claim form, you can make your TAC claim by contacting the TAC directly on 1300 654 329, which incurs local call costs, or on 1800 332 556, which is a toll-free number for anyone outside the Melbourne metropolitan area.
Applying for compensation through the TAC can be complex. The claims process can be frustrating and difficult to navigate on your own.
At Gordon Legal, our TAC lawyers are highly experienced with these claims for compensation and can guide you through any questions you may have about your claim, and ensure you achieve the best compensation outcome possible.
How long after a car accident can you lodge a claim?
You have 12 months from the date of the transport incident in which you sustained your injury to lodge your TAC claim.
If more than 12 months has passed, you may apply to lodge your claim within three years of the incident, but it may not be accepted. Any claim lodged over three years since the date of the incident will not be accepted.
TAC restrictions to be aware of during COVID-19
The TAC has continued to process claims for those injured in motor vehicle accidents and remain open. There are several avenues through which to contact the TAC during COVID-19:
Use the TAC app or web portal to send and receive messages. You can also send the TAC documents, receipts and requests for reimbursement.
Use the Contact us online form on the TAC website.
If you have a direct line for your TAC claims manager, you can contact them on that number or alternatively email them directly
The TAC system can restrict people in accessing certain types of compensation when they have suffered injury as a result of a motor vehicle accident. If a driver is convicted of exceeding the legal blood alcohol concentration level, the TAC will reduce loss of income benefits as follows:
By one-third, if convicted of driving with a blood alcohol concentration or breath test reading of more than 0.05 and less than 0.12 or
By two-thirds, if convicted of driving with a blood alcohol concentration or breath test reading of 0.12 and less than 0.24.
The TAC can also prevent an injured person from accessing a lump sum impairment claim if a driver is:
Convicted of driving or being in charge of a motor vehicle while under the influence of intoxicating liquor or of any drug to such an extent as to be incapable of having proper control of the motor vehicle, or
Convicted of refusing to undergo a preliminary breath or blood test or accompany the police officer to a police station, or
Convicted of refusing or failing to comply with a request or signal to stop a motor vehicle and remain stopped at a preliminary breath testing station.
The TAC is unable to pay any compensation (other than medical expenses ) to a person who was driving at the time of the transport accident and is later convicted under the Crimes Act 1958of culpable driving causing death, or dangerous driving causing death.
What to do if this information applies to you
At Gordon Legal we understand that TAC claims, and how they are treated by the schemes, are a personal issue.
We offer ourselves as a resource to you, your team or patients to assist with any concerns regarding claims and how they are affected by COVID-19.
For personalised and individual advice, we offer consultations to discuss your matter.
Please call Gordon Legal (Melbourne) on 1800 21 22 23 or our Geelong office on 1800 21 22 23 to speak with a member of our team.
Given the current environment, we are providing consultations over the phone, or using Zoom, WebEx or Skype.
No win, no fee
Help when you need it most without the added stress of upfront legal fees engaging a
no win, no fee lawyer. When you need legal help, understandably, the first thing people often think is 'can I afford it? To address this, our Senior Partner, Peter Gordon and Partner, Paul Henderson pioneered the 'no win, no fee' system to create greater access to the legal system.
We are here to help
When you're ready, give us a call or click on the button below to send us a message. It will go straight to a caring and committed member of our team who will contact you within 24 hours.