15/04/2020
By James Naughton, Principal Lawyer, Commercial Law and Litigation
The COVID-19 crisis has affected everyone – including businesses. At Gordon Legal, we understand that otherwise-viable businesses will face short-term financial hardship and employment issues. It is imperative that business owners understand their rights and are aware of the temporary relief available to them.
For many businesses, discussions with Landlords, staff and third-party suppliers will require a solid understanding of workplace law, their legal rights and obligations. Getting the right advice early will often be a very good investment. This can be the difference between remaining solvent or winding up.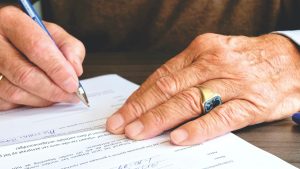 We also understand this is a difficult time to set aside precious cash to pay for legal advice and services. To help, our workplace lawyers have prepared free general information and advice that can assist all business owners.
What type of lawyer do I need for work related issues?
Your Rights: Responding to creditor demands
Declining revenue may result in businesses being unable to pay creditors.
Prior to the COVID-19 crisis, creditors could issue a statutory demand for debts greater than $2000. Businesses had 21 days to respond or they were presumed to be insolvent.
Thankfully, the Corporations Act has been altered to ensure businesses have a greater opportunity to meet their financial obligations.
Under the Federal Government's Temporary Relief Measures for Financially Distressed Businesses, statutory demands can only be issued by creditors for debts greater than $20,000. Additionally, the timeframe requiring businesses to respond to a demand has been extended to 6 months.
Your Rights: Payment of rent
In the short term, many businesses may be unable to pay rent. Normally, this would be dire. However, the Federal Government's Moratorium on Evictions prevents commercial and residential tenants from being evicted in the next 6 months. Therefore, any business unable to pay rent cannot be evicted in the next 6 months.
Your Rights: Personal and business insolvency
Before the COVID-19 crisis, a creditor could initiate bankruptcy proceedings against an individual who owes them a debt of $5000 or greater. The individual had 21 days to respond before being forced into bankruptcy. If the individual did intend to enter voluntary bankruptcy, there was a 21-day period were unsecured creditors were barred from seeking to recover debts.
This has been amended. Now, a creditor can only initiate bankruptcy proceedings against a person for outstanding debts totalling $20,000 or more. Additionally, a person served with a bankruptcy notice now has 6 months to respond. The extension is designed to give the individual more time to arrange repayment.
If there is no alternative and a person does intend to enter voluntary bankruptcy, the 21-day period barring unsecured creditors from recovering against the bankrupt individual has been extended to 6 months.
Creditors can then recover through the courts.
These measures are designed to ensure individuals remain solvent and overcome the financial hardship caused by the COVID-19 crisis.
If you are needing assistance around bankruptcy or insolvency, a consultation with a commercial lawyer can be arranged.
Your Rights: Directors' personal liability for trading whilst insolvent
Until very recently, the Corporations Act stipulated that directors were personally liable if a company was trading whilst insolvent.
Now, directors have been temporarily relieved of this duty. Insolvent trading is permitted providing debts are incurred by the company in the ordinary course of their business. This will apply for 6 months.
This allows businesses to absorb debt in ways that have previously been illegal to help promote their future viability.
Your Rights: Enforcing a contract
Contracts have always been binding and enforceable – they're integral to a business' operation. Whilst contracts are still vital – the scope of their enforceability may be limited in some circumstances.
For example, the enforceability of rental contracts is now in question following the Government's moratorium on evictions. What does this mean for landlords?
For a business seeking to enforce or renege on a contract, it can be difficult to understand your legal rights and obligations – especially given the recent amendments to the law.
A member of our experienced Commercial Law team can provide advice regarding frustration of employment contracts and any other contractual issues or disputes you may have.
What to do if this information applies to you
Our Commercial Law team specialises in maintaining and protecting business assets. For personalised and individual advice, we offer consultations to discuss your matter.
Please call Gordon Legal (Melbourne) on 1800 21 22 23 to speak with a member of our team. The price of a consult is discussed during an initial consult.
Given the current environment, we are providing consultations over the phone, Zoom, WebEx or Skype.
No win, no fee
Help when you need it most without the added stress of upfront legal fees engaging a
no win, no fee lawyer. When you need legal help, understandably, the first thing people often think is 'can I afford it? To address this, our Senior Partner, Peter Gordon and Partner, Paul Henderson pioneered the 'no win, no fee' system to create greater access to the legal system.
We are here to help
When you're ready, give us a call or click on the button below to send us a message. It will go straight to a caring and committed member of our team who will contact you within 24 hours.