How much is the average settlement for a back injury?
It depends.
The amount you may receive in a settlement for a back injury through a back injury compensation payout will largely depend on the following factors:
·       The severity of your injury.
·       The complexity of your case.
·       The length of time it takes for your injury to stabilise.
·       Your age and pre-injury lifestyle.
·       The amount of time you need to take off work and your loss of income.
·       Any changes to your ability to work.
·       The level of medical care and support you require.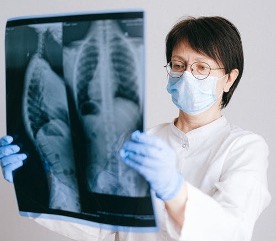 If you sustain an injury at work or as the result of a motor vehicle accident, you are entitled to an injury compensation claim under the WorkCover and TAC schemes regardless of who is at fault. In circumstances where you have sustained a 'serious injury' as a result of someone else's negligence, you may also be able to claim for damages. Settlement negotiations can occur at various times throughout the resolution process and an offer of settlement can be made at any point before or during legal proceedings.
The compensation amounts or damages that may be offered in a settlement will depend on the extent of your loss. Damages are broadly classified in two ways: economic and non-economic damages.
Economic damages cover losses that have a direct financial impact on your life and are definitively defined. These kinds of damages go towards compensating for past and future financial losses and out of pocket expenses. Primary examples include medical expenses and loss of earnings if you are unable to work as a result of your injuries.
Unlike economic damages, non-economic damages are more subjective and are therefore more difficult to measure. They include components such as compensation amounts for pain and suffering, emotional distress and loss of amenities.
Depending on the nature of your back injury, you may be able to make a claim for both economic and non-economic damages.
How much compensation do you get for lower back pain?
Lower back injuries can be complicated and the compensation amounts you may receive depends on a range of factors including the severity of your suffered injuries and the impact it has had on your life and livelihood.
You may be eligible to claim:
Medical and hospital expenses including treatment and rehabilitation costs;
Compensation for loss of wages and superannuation;
A lump sum payment if the accident results in permanent impairment;
A claim for damages for pain and suffering, loss of enjoyment of life, loss of amenities and potentially also loss of income (past, present and future) if the injury occurred in negligent circumstances and is serious.
Legal costs associated with your back injury claim.
Personal injury legislation also imposes various limits on the amount you may be able to claim.
How much compensation can you get for pain and suffering?
'Pain and Suffering' damages are a form of non-economic loss which aim to compensate for the emotional distress, psychological impact, loss of amenities and loss of enjoyment of life that an injury may cause a person. These kinds of damages can form a big part of your claim, particularly for those who are unable to claim lost wages, such as retirees.
Victorian legislation imposes various limits on the recovery of damages for pain and suffering. The amount that you may be awarded will depend on the severity of your injury and whether your injury occurred in the course of your work or as a result of a motor vehicle accident.
As of July 2020, the caps and thresholds for Pain and Suffering damages are as follows:
– Workers' compensation common law claims: minimum $62,710 and maximum $636,470.
– Transport accident common law claims: minimum $56,960 and maximum $569,970.
Other thresholds may apply to injuries suffered as a result of medical negligence or malpractice, or injuries sustained in public places such as supermarkets or playgrounds. It is important to seek legal advice regarding your pain and suffering claim and the potential application of these thresholds to your claim.
Why do I need a lawyer?
Applying for compensation can be complex. The claims process can be frustrating and difficult to navigate on your own. It is incredibly valuable to have an expert personal injury lawyer on your side. At Gordon Legal, our lawyers are highly experienced with these claims for compensation and can guide you through any questions you may have about your claim, and, of course, ensure you achieve the best compensation outcome you can possibly achieve.
What to do if this information applies to you
At Gordon Legal, we understand that back injury compensation payouts are complex.
For personalised and individual advice, we offer consultations to discuss your matter.
Please call Gordon Legal on 1800 21 22 23 or our Geelong office on 1800 21 22 23 to speak with a member of our team.
No win, no fee
Help when you need it most without the added stress of upfront legal fees engaging a
no win, no fee lawyer. When you need legal help, understandably, the first thing people often think is 'can I afford it?' To address this, our Senior Partner, Peter Gordon and Partner, Paul Henderson pioneered the 'no win, no fee' system to create greater access to the legal system.
We are here to help
When you're ready, give us a call or click on the button below to send us a message. It will go straight to a caring and committed member of our team who will contact you within 24 hours.